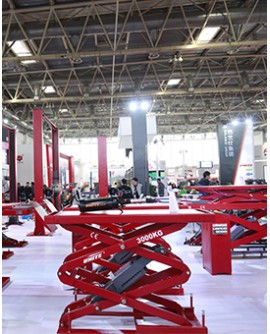 Come on! Let's go UNITE for Car lift manufacturing!
02/04/2020 | Unite Auto Equipment
The new factory of Nantong Balance covers an area of 72,000 ㎡, including new plants and R & D building, etc..
The new plant of 22,000 ㎡ has been put into production at the end of 2019 for vehicle lifts.
Lean production management concepts and efficient smart equipment, like CNC machining center, robotic welder and laser cutting machine is introduced to manage the production process, and improve production results.
A 460m two-post lift's paint coating line has been launched in 2020, and the monthly output of two post vehicle lift is up to 4000 units.
Balance Group is dedicating to provide reliable and cost-effective automobile repair and service solutions to our customers.
UNITE lifts are always your better choice.