About Us
Balance Group
WHO WE ARE
Balance Group was founded in 2005 by an experienced team who have served in Automotive Service Equipment Market for more than 20 years.
Headquartered in Shanghai, with 870 employees and 4 production bases covering 160,000㎡, Balance Group is today a leader in the Chinese automotive service equipment industry.
OUR HISTORY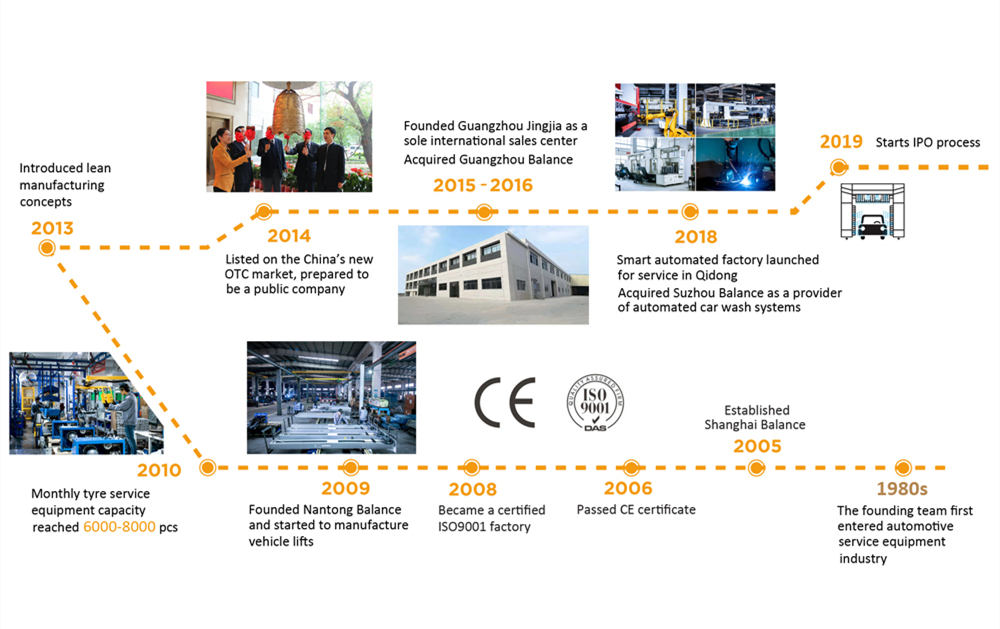 BRANDS
Balance Group owns four professional brands: UNITE, PULI, APO, HPMM, and PERFECTPOWER, which together serve as an automotive garage equipment expert near you. Balance Group Brand Assets, LEARN MORE Balance Group Brand Assets


PARTNERS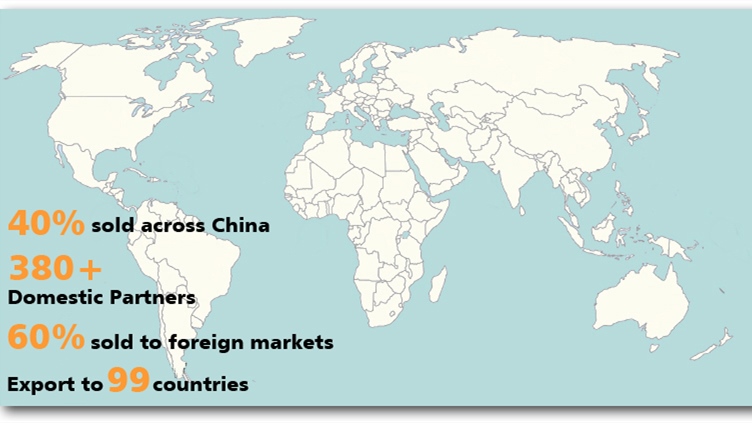 FOUR PRODUCTION BASES & SOLE INTERNATIONAL SALES CENTER
1. QIDONG PRODUCTION BASE
Main Production Base totally covers 120,000㎡ and the new factory has been put into production in November 2019.

1-1 QIDONG DINGSHENG

Manufacturing Tyre Changer / Wheel Balancer / Wheel Alignment
1-2 NANTONG BALANCE
Manufacturing Vehicle Lift
2. SHANGHAI BALANCE
Domestic Sales Center
Area: 10,000㎡
Manufacturing Tyre Changer / Wheel Balancer
3. GUANGZHOU BALANCE
Area: 9,000㎡
Manufacturing Automotive Maintenance Service Products, including Lubrication Equipment, Tyre Inflator, A/C Recovery Equipment and ATF Exchanger, etc.
4. SUZHOU BALANCE
Area: 21,000㎡
Manufacturing Automated Car Wash System
5. GUANGZHOU JINGJIA
Sole International Sales Center
PRODUCTION & QUALITY CONTROL
1. R & D
120+ R & D personnel; more than 35 years industrial experience
Market-oriented customization offers more and better choices for our customers
Currently, we hold 112 pieces domestic and international patents; our factories and products have obtained international certifications like ISO9001, CE, Rosh, etc.
2. LEAN PRODUCTION
we introduced more efficient and smart equipment to improve our production results, lean
production concepts to manage the whole manufacturing process from product design to shipment,
minimizing waste and maximizing productivity, and finally, bring better products and services to our customers.
3. QUALITY CONTROL
3-1 ISO9001 certified since 2008 - We have strictly carried out the quality management criteria and
passed the certification every year.
3-2 An inspection team consists of 21 experienced staffs who monitors the whole process of manufacturing
3-3 We established the criteria for evaluating and selecting suppliers based on their ability to supply products and recording quality results of each unit. Truthfully.
3-4 Quality control exists in every process of part, fabrication and inspectors will take immediate corrective action to eliminate the causes of non-conformities.
3-5 100% Finished Product Inspection Guaranteed
SERVICE
Customized solution - OEM & ODM
Training & technical services
Promotional material design
Customs clearance advice
Rapid response in 24 hours